How to Process Cumin
From Howtopedia - english
Agricultural and botanical aspects
Cumin is an annual herb that grows to a height of 20-80cm with white or purple flowers and produces seed-like fruits.
| | |
| --- | --- |
| Cumin (Cuminium Cyminium) | . |
| Main countries of production: | Iran, Morocco, India and Guatemala |
| Optimal climate: | Mild, plenty of sun |
| Elevation: | Up to 1000m above sea level |
| Rainfall: | Over 2000m |
| Spacing: | Well spread, 0.75m apart |
Introduction
Cumin is a small annual herbaceous plant (Cuminum cyminum) that is a member of the parsley family (Umbelliferae). It is a native of the Eastern Mediterranean countries and Upper Egypt, but is now cultivated in Morocco, Iran, Turkey, India, China and the Americas. The seeds of the plant are used to add flavour to spicy dishes. They are also used as an appetite stimulant and to ease several stomach disorders.
This brief outlines the important steps that should be taken pre-harvest and post-harvest to ensure that the dried cumin is of top quality for the market.
Types of cumin
There are two main types of cumin:
White cumin seeds, the most common type
Black cumin seeds that are popular in Iran. The seeds of black cumin are smaller and have a sweeter aroma than the white seeds. There are sometimes confused with nigella, another seed that is used in Indian cookery.
They both come from the Umbelliferae family of plants.
Cumin production
Cumin is an annual herb that grows best in sunny climates with some rainfall (over 2000mm a year). It can grow at elevations up to 1000m above sea level. The plants grow to about 25cm in height. They should be planted at intervals of about 0.75m. The small white or pink flowers grow in clusters on short stems, looking like small umbrellas.
Harvesting
The seeds are harvested about 4 months after planting when the plant begins to wither and the seeds change from dark green to brown-yellow colour. The whole plant is removed from the ground. The seed is small and boat shaped with nine ridges along the length. The seeds are harvested by removing the whole plant from the ground.
Drying
The plants are dried in the sun or in the partial sun
Threshing and winnowing
The cumin seeds are beaten out by threshing the dried plants with sticks. The seeds are then further dried to 10% moisture content, wither by placing on mats or trays in the sun or by using a drier if the conditions are too humid. The dried seeds are winnowed using a traditional winnowing basket to remove the dirt, dust, leaves and twigs.
Grinding
Grinding can be a method of adding value to a product. However, it is not advisable to grind spices. After grinding, spices are more vulnerable to spoilage. The flavour and aroma compounds are not stable and will quickly disappear from ground products.
Cumin seeds are available as whole seeds and ground powder.
Storage
Dried cumin seeds must be stored in moisture-proof containers away from direct sunlight. The stored seeds should be inspected regularly for signs of spoilage or moisture. If they have absorbed moisture, they should be re-dried to a moisture content of 10%.
The storage room should be clean, dry, cool and free from pests. Mosquito netting should be fitted on the windows to prevent pests and insects from entering the room. Strong smelling foods, detergents and paints should not be stored in the same room as they will spoil the delicate aroma and flavour of the cumin.
Yield
The yield can be as much as 100kg/hectare.
Standards
Indian standard
| | | | |
| --- | --- | --- | --- |
| . | Special | Standard | General |
| Moisture % (wet basis) | <10 | <10 | <10 |
| Extraneous material (% by weight) | 2 | 5 | 7 |
| Damaged 'seeds' (% by weight) | 2 | 4 | 6 |
| Shrivelled, immature (% by weight) | 1.5 | 3.0 | 4.0 |
References and further reading
This Howtopedia entry was derived from the Practical Action Technical Brief Processing of Cumin.
To look at the original document follow this link: http://practicalaction.org/practicalanswers/product_info.php?cPath=28_44&products_id=86&attrib=1
Related articles: Processing of Coriander, Practical Action Technical Brief
Drying of Foods, Practical Action Technical Briefs
Small-scale Drying Technologies, Practical Action Technical Brief
Contacts
The following contacts should be able to provide further information:
Tata Energy Research Institute (TERI) Darbari Seth Block IHC Complex, Lodhi Road New Delhi India Tel: +91 11 2468 2100/ 4150 4900 Fax: +91 11 2468 2144/ 2468 2145 mailbox@teri.res.in http://www.teriin.org/tech
Indian Institute of Spices Research (IISR) Marikunnu PO, Calicut Kerala India 673012 Tel: +91 495 2731346 Fax: +91 495 2730294 parthasarathy@iisr.org; rdinesh@iisr.org http://www.spices.res.in/package/index.php?spice=Cardamom&body=Cultivation
Indian Institute of Technology (IIT) Bombay Powai Mumbai 400076 India Tel: +91 22 2572 2545 Fax: +91 22 2572 3480 http://www.iitb.ac.in/
Agricultural Engineering Department University of Ruhuna Galle Sri Lanka Tel: +94 41 2222681 /682 Fax: +94 41 2222683 postmaster@cc.ruh.ac.lk
Useful addresses
Practical Action The Schumacher Centre for Technology & Development, Bourton on Dunsmore, RUGBY, CV23 9QZ, United Kingdom.
Tel.: +44 (0) 1926 634400, Fax: +44 (0) 1926 634401 e-mail: practicalaction@practicalaction.org.uk web: www.practicalaction.org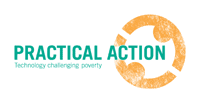 Related Articles
Two ways to support the work of howtopedia for more practical articles on simple technologies:
Support us financially or,
Testimonials on how you use howtopedia are just as precious: So write us !

<paypal />

Categories