How to Produce Biltong
From Howtopedia - english
Biltong Production
Short Description
Problem: How to dry meat "Biltong" style
Information Type: Application
Difficulty: Easy
Price Range: Less than 10 US$
Material Needeed: Meat, Brine Mixture, Scales (0-10kg), Scales (0-1kg), Knives, Cutting boards, Heat sealer, Plastic or stainless steel buckets, Insect netting
Geographic Area: South Africa, Arid Temperatures
How Many people? One Person
PRACTICAL ACTION
Technology challenging poverty
Biltong Production
Biltong is a dried meat snackfood, common in southern Africa.
Its production is now a popular income-generating activity and new methods of processing are being introduced. Figure 1 shows the meat being hung to dry in a biltong dryer made from a wooden frame with mosquito netting.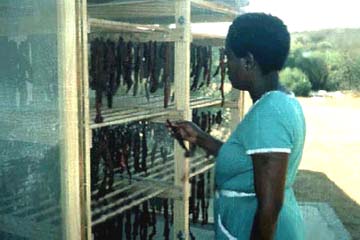 Figure 1: Biltong production in Botswana © Keith Machell
It is made using the following procedure:
• Prepare a brine mixture according to the following recipe (for 100kg of fresh meat-brine mixture i.e. 1 week's production).
| | |
| --- | --- |
| Salt | 3.74kg |
| Sugar | 1.87kg |
| Potassium nitoate | 0.02kg |
| Biltong spice mixture | 0.37kg |
| Mixed spice | 0.21kg |
| Black pepper | 0.10kg |
| Onion powder | 0.03kg |
| Garlic powder | 0.03kg |
| Ground ginger | 0.03kg |
| Mustard powder | 0.03kg |
| Potassium sorbate | 0.20kg |
• Select beef from hindquarter and cut into strands along the muscle fibres. Cut across the muscle fibres to produce 2cm pieces. Discard all fat and connective tissue.
• Wash the meat and weigh.
• Rub the brine mixture into 93.4kg meat and leave it to stand for 12 hours.
• Hang the meat in the sun under insect netting.
• Dry until the meat reaches 25% of the original weight.
• Package in polythene or preferably cellulose bags.
Equipment required
Scales (0-10kg)
Scales (0-1kg)
Knives
Cutting boards
Heat sealer
Plastic or stainless steel buckets
Insect netting
Equipment suppliers
Note: This is a selective list of suppliers and does not imply endorsement by Practical Action.
Scales
Avery Berkel
Foundry Lane
Smethwick
B66 2LP
United Kingdom
Tel: +44 (0) 870 90 34343
Fax: +44 (0)870 90 50085
E-mail: Info@averberkel.com
Website: http://www.averyberkel.com
Heat sealer
Alvan Blanch
Chelworth
Malmesbury
SN16 9SG
United Kingdom
Tel: +44 (0)1666 577333
Fax: +44 (0)1666 577339
E-mail: info@alvanblanch.co.uk
Website: http://www.alvanblanch.co.uk
Heat sealer
Fisher Scientific UK Ltd
Bishop Meadow Road
Loughborough
LE11 5RG
United Kingdom
Tel: +44 (0) 1509 231166
Fax: +44 (0) 1509 231893
E-mail: info@fisher.co.uk
Website: http://www.fisher.co.ukT
References and further reading
Production of Biltong Food Chain Journal No 32 May 2003, ITDG
Small-scale Manufacture of Beef Biltong in Botswana, The Botswana Technology Centre, 1987
Practical Action, The Schumacher Centre for Technology & Development
Bourton Hall, Bourton-on-Dunsmore, Rugby, Warwickshire CV23 9QZ, UK
Tel: +44 (0)1926 634400 Fax: +44 (0)1926 634401 E-mail: Infoserv@practicalaction.org.uk Web: http://www.practicalaction.org
Intermediate Technology Development Group Ltd Patron HRH -The Prlnce of Wales. KG, KT, GCB
Company Rag. No 871954, England Rag. Charity No 247257 VAT No 241 5154 92

This Howtopedia entry was derived from the Practical Action Technical Brief Biltong Production.
To look at the original document follow this link: http://www.practicalaction.org/?id=technical_briefs_food_processing

Usefull addresses
Practical Action The Schumacher Centre for Technology & Development, Bourton on Dunsmore, RUGBY, CV23 9QZ, United Kingdom.
Tel.: +44 (0) 1926 634400, Fax: +44 (0) 1926 634401 e-mail: practicalaction@practicalaction.org.uk web: www.practicalaction.org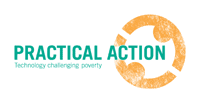 Categories