Practical Action
From Howtopedia - english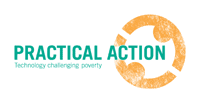 Practical Action was founded in 1966, as ITDG (the Intermediate Technology Development Group), by the economist Dr EF Schumacher according to his philosophy of 'Small is Beautiful' to bring real and sustainable improvements to people's lives.
Practical Action has a specific approach to development – not to start with technology, but with people. The tools may be simple or sophisticated – but to provide long-term, appropriate and practical answers, they must be firmly in the hands of local people: people who shape technology and control it for themselves.
Using technology to change the world
Practical Action believes that the right idea – however small – can change lives. It can create jobs, improve health and livelihoods, and help people have better lives. That's why, since 1966, Practical Action has been working with poor people to develop the skills and technology that will enable them to build a better future.
http://www.practicalaction.org
The Schumacher Centre for Technology & Development, Bourton on Dunsmore, RUGBY, CV23 9QZ, United Kingdom.
Tel.: +44 (0) 1926 634400, Fax: +44 (0) 1926 634401
e-mail: practicalaction@practicalaction.org.uk