How to Generate Wind Electricity (Principles)
From Howtopedia - english
Short Description
Problem: Lack of electricity
Idea: Wind as a source of energy
Difficulty: High
Price Range: High
Material Needed:
Geographic Area: Global
Competencies: Electrician, Welding
How Many people? More than 5
How Long does it take?
Wind Electricity Generation -Technical Brief
Introduction
Technical
Other issues
References and further reading
This Howtopedia entry was derived from the Practical Action Technical Brief Wind Electricity Generation.
To look at the original document follow this link: http://www.practicalaction.org/?id=technical_briefs_energy

Useful addresses
Practical Action The Schumacher Centre for Technology & Development, Bourton on Dunsmore, RUGBY, CV23 9QZ, United Kingdom.
Tel.: +44 (0) 1926 634400, Fax: +44 (0) 1926 634401 e-mail:practicalaction@practicalaction.org.uk web:www.practicalaction.org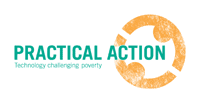 Internet addresses
Related articles
- How to Build a Small Wind Turbine
- How to Generate Wind Electricity (Principles)
- How to Use Energy from the Wind
- How to Provide Electricity in Rural Areas-Principles-
- How to Build Small Educational Wind Turbine
- How to Store Electricity in Batteries

Two ways to support the work of howtopedia for more practical articles on simple technologies:
Support us financially or,
Testimonials on how you use howtopedia are just as precious: So write us !

Categories